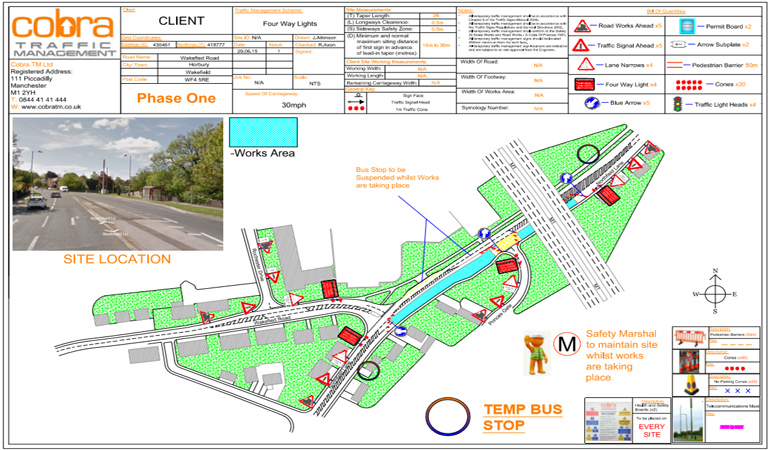 The CAD Services we offer:
---
The final CAD drawings are available in all formats for easy viewing.
Send and receive drawings via email in any format.
Where possible within our 24 hour turnaround timeframe.
Stand alone service offered
Tailored for Contractors working on or for the Highways
Customer specific detailed requirements covered
AutoCAD layouts will show the safest, most efficient and cost effective solution for each job
Basic amendments and changes included
The need and requirement for accurate, detailed and compliant Traffic Management Plans has increased significantly over recent years and as such Cobra have developed a drawings department which is simply unrivalled. Producing CAD drawings of exceptional quality is standard for every scheme we design. These industry leading TM Plans not only provide a perfect mirror image of how a site is to be deployed but also demonstrate a high level of professionalism when being presented to local authority for scheme approval.
By using our Traffic Management Plans as an effective working document, it significantly reduces the risk of error and miscalculation, thereby increasing cost efficiency and safety on every site we attend.
Our continuous investment in the latest Computer-Aided Design techonolgy ensures our scheme design technicians have the tools to remain one step ahead.