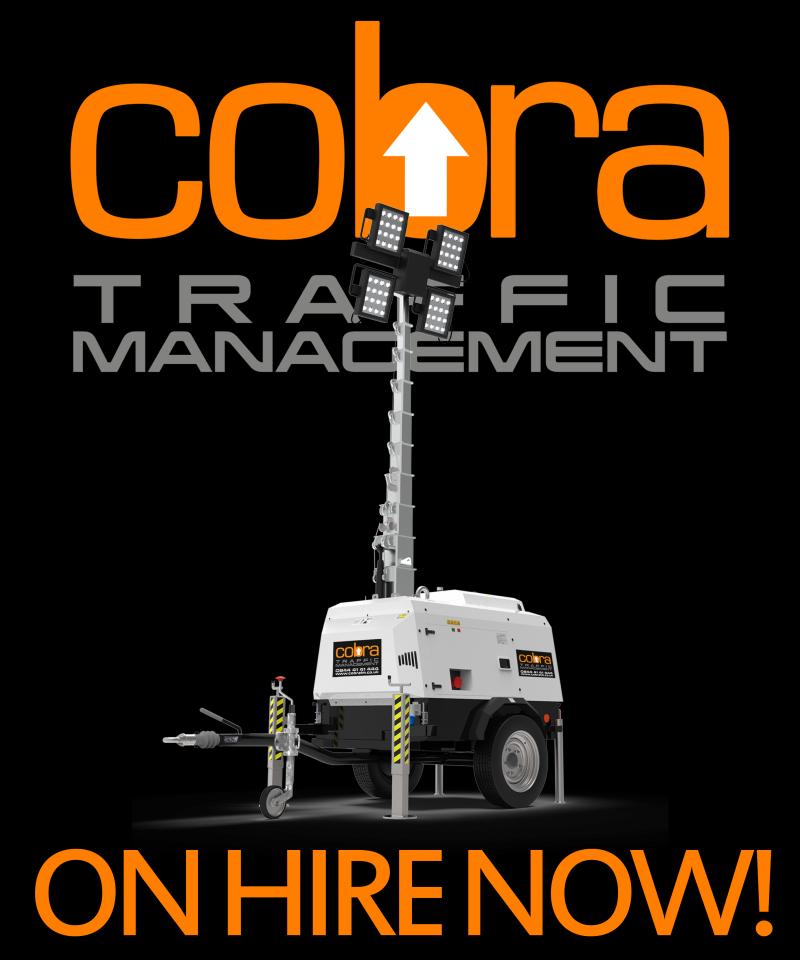 Working 24/7 With The Use Of Traffic Management Tower Lighting
Cobra Traffic Management understand that everyone's work doesn't take place between the hours of 9am to 5pm and neither does ours.
As a fully nationwide company working hard 24/7, we can cater for all your works, any time of the day.
With our bespoke range of Tower Light Systems, we are fully equipped to cater for a vast range of works taking place at night and in areas with poor visibility.
The use of a tower light allows you to complete your works safely and efficiently in tricky circumstances and is another reason you should choose Cobra Traffic Management to take care of all your traffic and pedestrian management requirements.