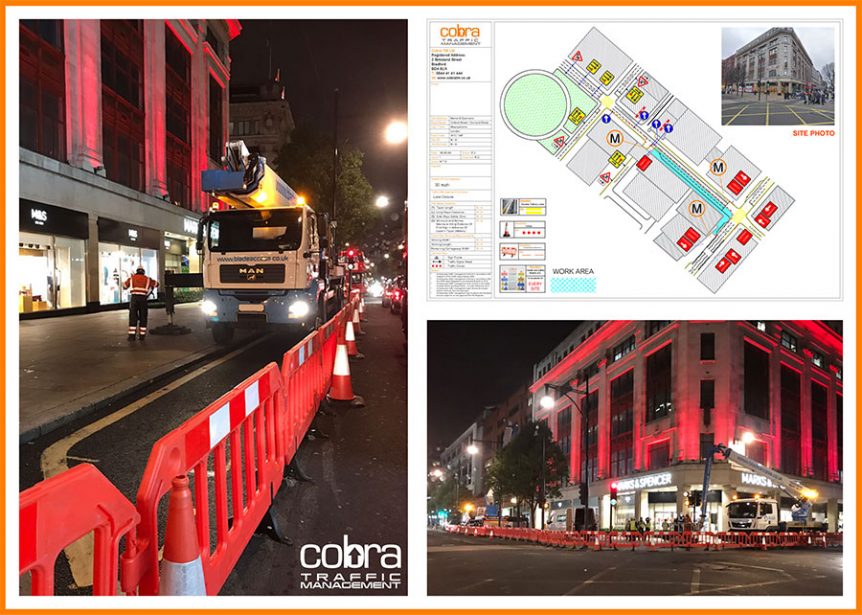 Traffic And Pedestrian Management For The Festive Season
The Christmas Period will soon be upon us and with this, Council Embargo's and restrictions on the Highways up and down the UK.
For the last few years, Cobra Traffic Management has assisted various contractors with works on Christmas Lights and Displays across the Nation, most notably with our works outside Marks and Spencer on Oxford Street.
From Council Liaison, flawless AUTO CAD Plans and the professional deployment of Traffic Management from our Operatives , we can take care of all of your works – From the advanced planning to the completion of works on site.
If you need assistance with any works before the pending Embargo's on the nation's highways, don't hesitate to get in touch. Our 24 Hour Service and Fully Nationwide Coverage means we can support you, whenever, wherever.