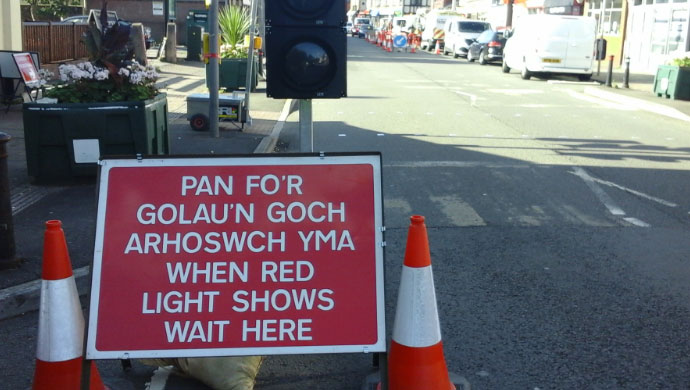 Bilingual Signage Helps Us To Get The Job Done In Cardiff
Cobra Traffic Management are proud to be a fully Nationwide company, servicing the whole of the UK. This week our Operatives were busy on site in Cardiff with a Two Way Temporary Traffic Light System.
To ensure the job went smoothly and safely we worked closely with the local authority to design and deploy a series of bilingual special signs for welsh speaking residents. Accommodating the local language into the Special Signs meant there was less confusion navigating through the works for the public and supported the successful completion of this site.
These Specialist signs are just one of the many services we offer to ensure that we can cater for all eventualities – No matter where in the UK or what the nature of the Job entails. Come experience this level of service for yourselves.
Call 0844 41 41 444 or email contact@cobratm.co.uk