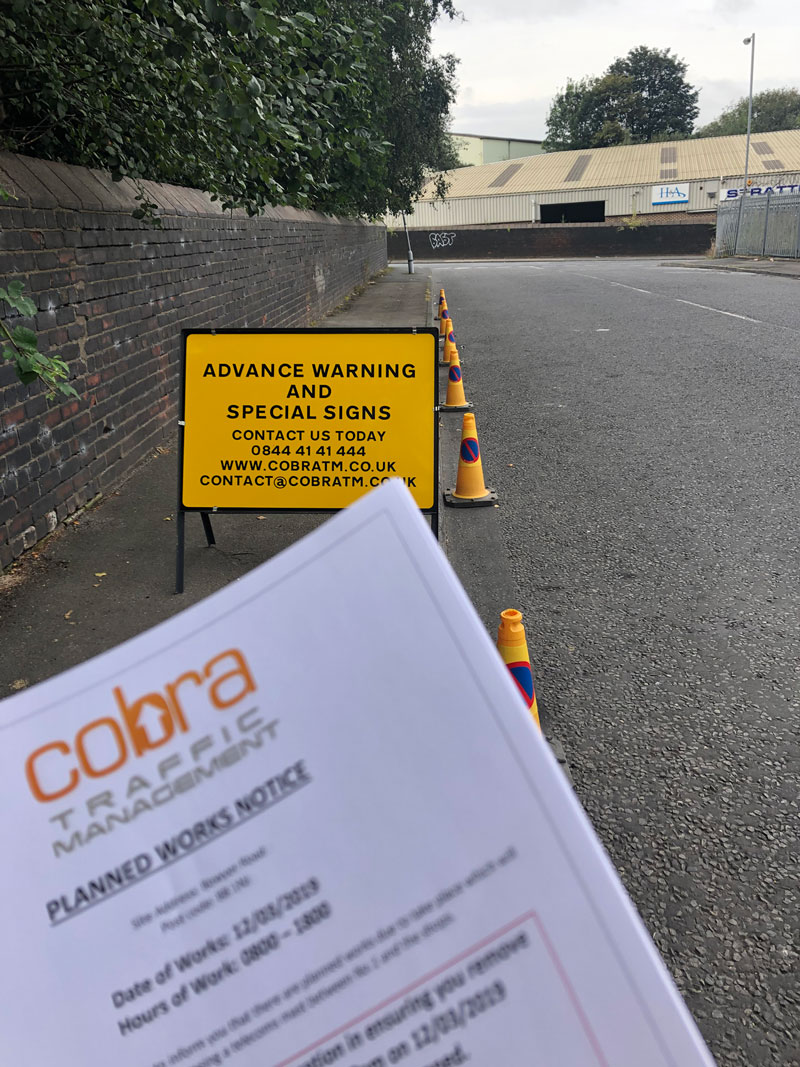 Our Pre-Job Checks Ensure Minimum Disruption For Road Users & Clients

Here at Cobra Traffic Management we like to plan ahead to ensure all of our sites across the UK run as safely and as smoothly as possible for our Clients.
By offering our site specific range of Pre-Job Requirements, we can ensure that Traffic and Residents are notified of pending works before they take place, easing congestion and minimising confusion when works take place.
From Residential Letter Drops, to Advance Warning Signs and No Parking Cones, we work closely with Clients, Councils and Local Authorities to ensure the Highways are as clear as possible for our Customers to complete their works on time and to the highest standard possible.
Come and experience this forward thinking for yourselves. 
Call 0844 41 41 444 or email contact @cobratm.co.uk